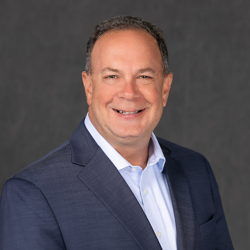 Brian Rood, CFP®, ADPA®, CCFC
Hello! I am the founder of Artisan Financial Planning and a fee-only, independent fiduciary financial planner working in the Kansas City metropolitan area and virtually across the country with professional musicians and other creative professionals to achieve their financial goals.
Brian Rood is a CERTIFIED FINANCIAL PLANNER™ professional, an Accredited Domestic Partnership Advisor™, and a CCFC practitioner, a member of the XY Planning Network, National Association of Personal Financial Advisors (NAPFA), Financial Planning Association (FPA), and am featured in the Fee>Only Network.
I hold the DACFP Certificate in Blockchain and Digital Assets®.
I am a Registered Investment Advisor Representative in the State of Kansas, CRD #7451527.
I am a proud graduate of the University of Michigan and completed the CFP® Certification Professional Education Program from the College for Financial Planning.
I was a member of the Kansas City Symphony for 27 years. Equally at home serving others off-stage, I chaired each Musicians' negotiation committee from 1997-2020 and also served as the first chair of the KCS 403(b) Retirement Committee. I was a long-time member of the KCS Board of Trustees and Finance Committee as well as co-chair of the 1998 Strategic Plan Task Force, which created collaborative and cooperative governance structures that remain today and are unique within the orchestra industry.
A link to a recorded performance of mine is here.
In 2015 I was honored to receive the title of president emeritus from the International Conference of Symphony and Opera Musicians.
I continue to serve as a trustee of the American Federation of Musicians and Employers' Pension Fund and am presently co-chair of the Investment Committee.
My Story
My journey into financial planning started many years ago when colleagues approached me with questions about their healthcare, retirement, and other benefit plans.
I found that as much as I enjoyed being an orchestral performer, I really enjoyed helping other professional musicians achieve a better quality of life for themselves and their families. Over the years I have answered thousands of calls and messages from colleagues around the country. What made those so fulfilling was being able to find creative solutions to their questions and concerns.
After a bout of sudden hearing loss in 2012, I developed a condition known as cochlear Ménière's. By early 2020 I realized that my performing days might soon be over.
Where could I combine my experience of serving and working with musicians alongside my passion for investing, financial literacy, and retirement planning?
The answer became clear as I began CFP® Certification Professional Education Program classes. I was hooked and it was just a matter of time before Artisan Financial Planning LLC was created.
We are able to offer professional musicians and their families personalized comprehensive financial planning and investment management from a real-life perspective of having faced the same kinds of challenges as other performing artists.
We promise to be partners with you along your money journey. We look forward to hearing your financial story, goals and concerns.
Together we will create a unique comprehensive financial plan. We will then guide you along the way to achieve your goals.
Serving You As a Fiduciary
We are a fiduciary to you, our client. This means that I put your interests first. As a fee-only fiduciary planner I accept no commissions or referral fees from any provider of financial products or services. I am paid only by my clients directly. Thus I can provide un-compromised, unbiased advice in the best interests of my clients at all times. I would not have it any other way!
Learn more about the Fee>Only Network below.